Inhaltsverzeichnis
ForthCPU Boards
Novix 4000 EB1 Board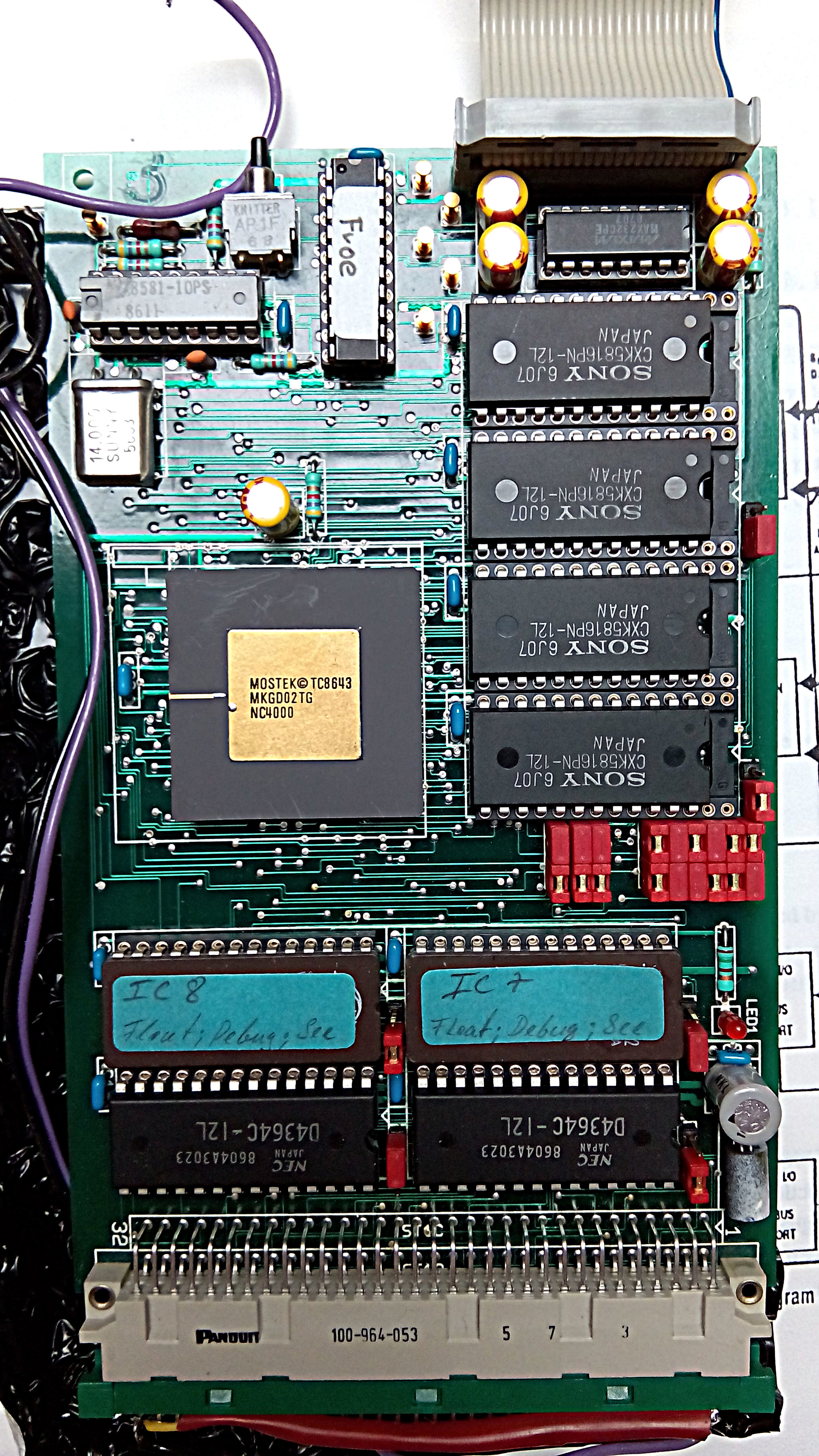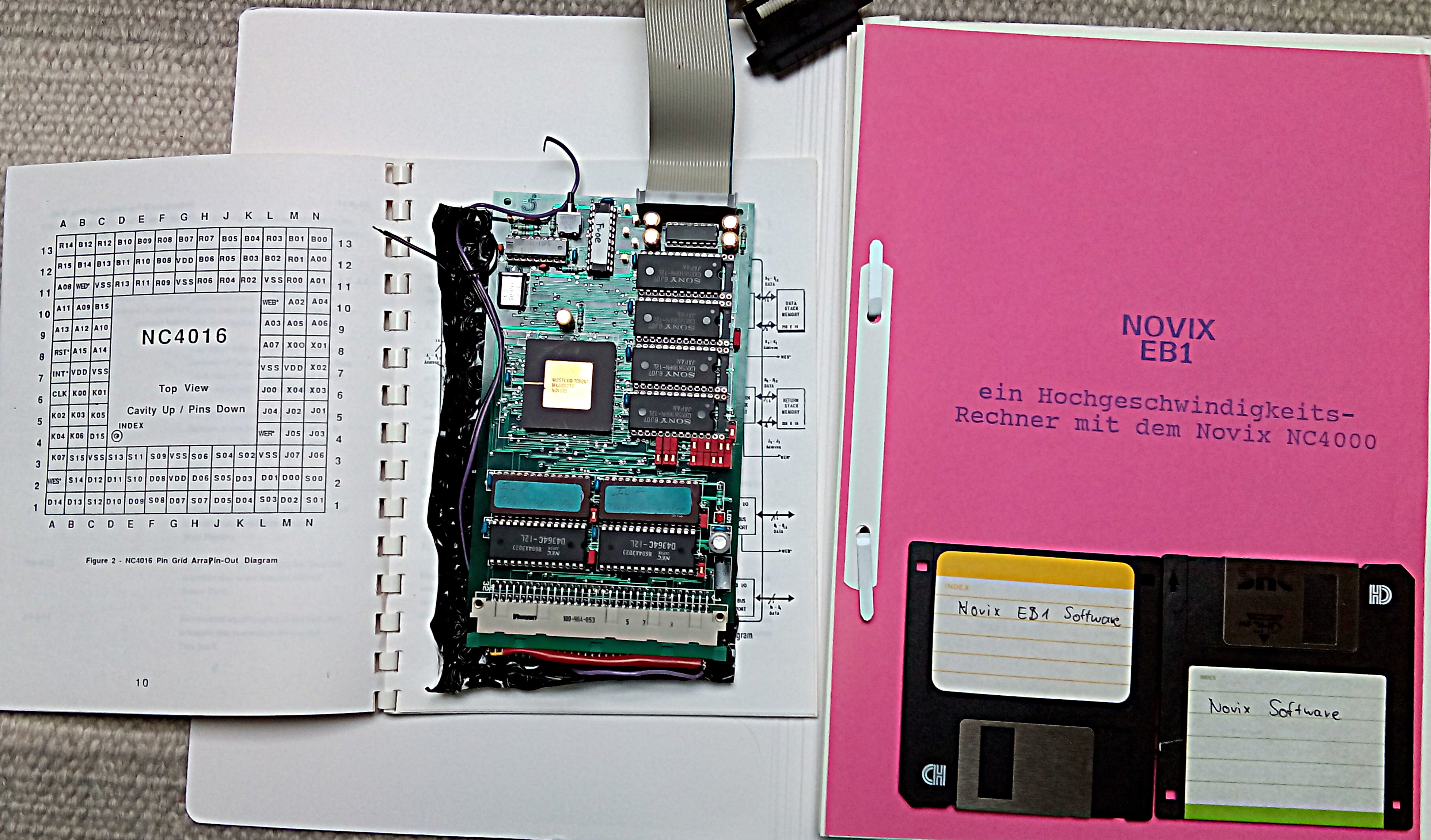 Im Verleih seit: August 2017
Forth-Systeme: cmForth
Webseite: https://en.wikichip.org/wiki/Novix_NC4016
Ausleihstatus: verfuegbar
Dieses Kit wurde von Norbert Lott zur Verfuegung gestellt.
---
GA144 Eval Board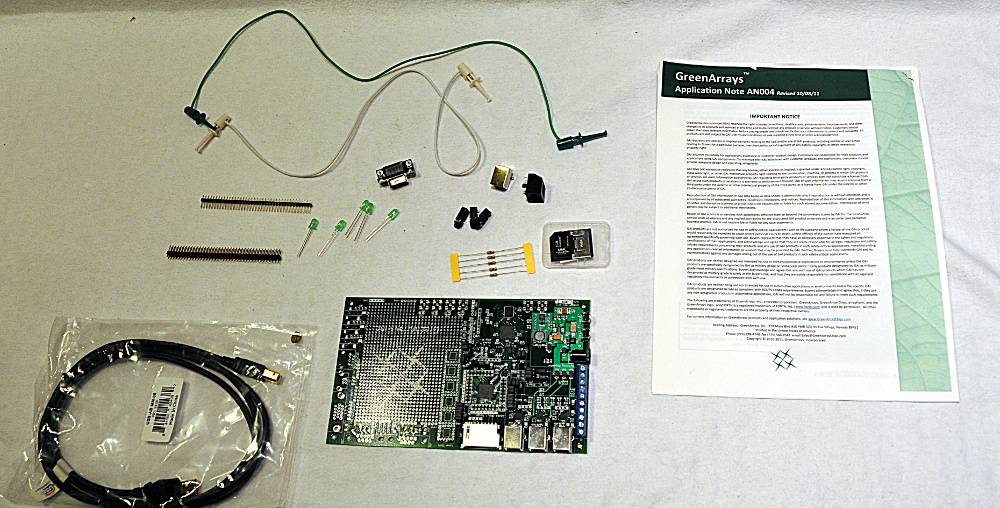 With two GA144 chips, this board provides you with versatile prototyping capability. It supports several power options and has three USB interfaces behaving as asynchronous serial communications ports at speeds up to 960 Kbits/second each. Chip 0 has external SRAM and SPI flash; the flash is pre-programmed with eForth and, as shipped, eForth comes up ready to communicate with a serial ASCII terminal emulator on USB port B. USB port A may be used to program chip 0 using our IDE. Chip 1 has minimal I/O connections: SERDES and optional 2-wire synchronous to chip 0; optional USB port C for separate IDE use; and configurable reset pin.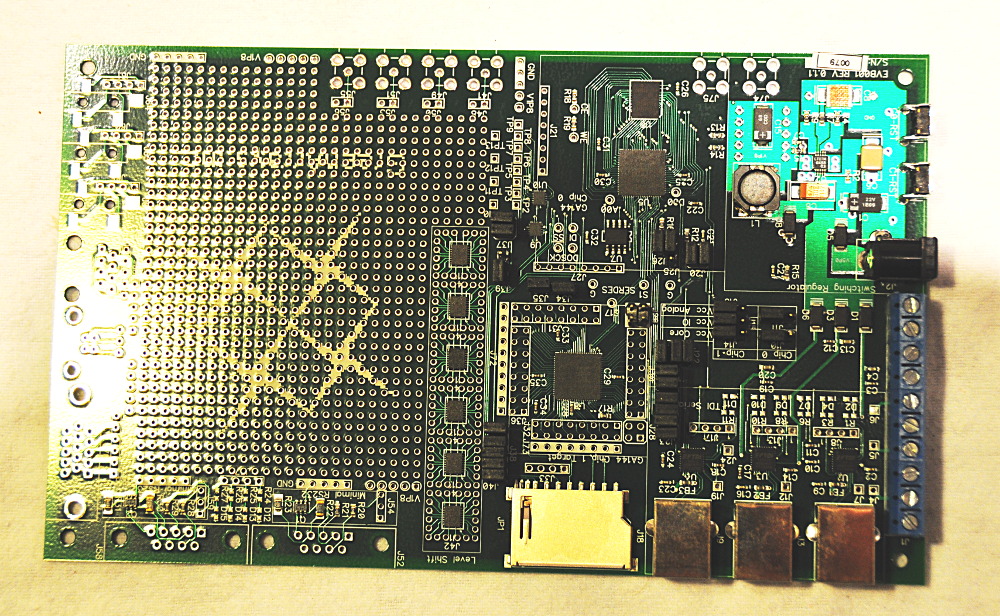 Im Verleih seit: März 2012
Forth-Systeme: eForth, polyForth, ColorForth
Webseite: http://www.greenarraychips.com/home/products/
Ausleihstatus: ausgeliehen
---
SeaForth (IntellaSys) SEK 40C18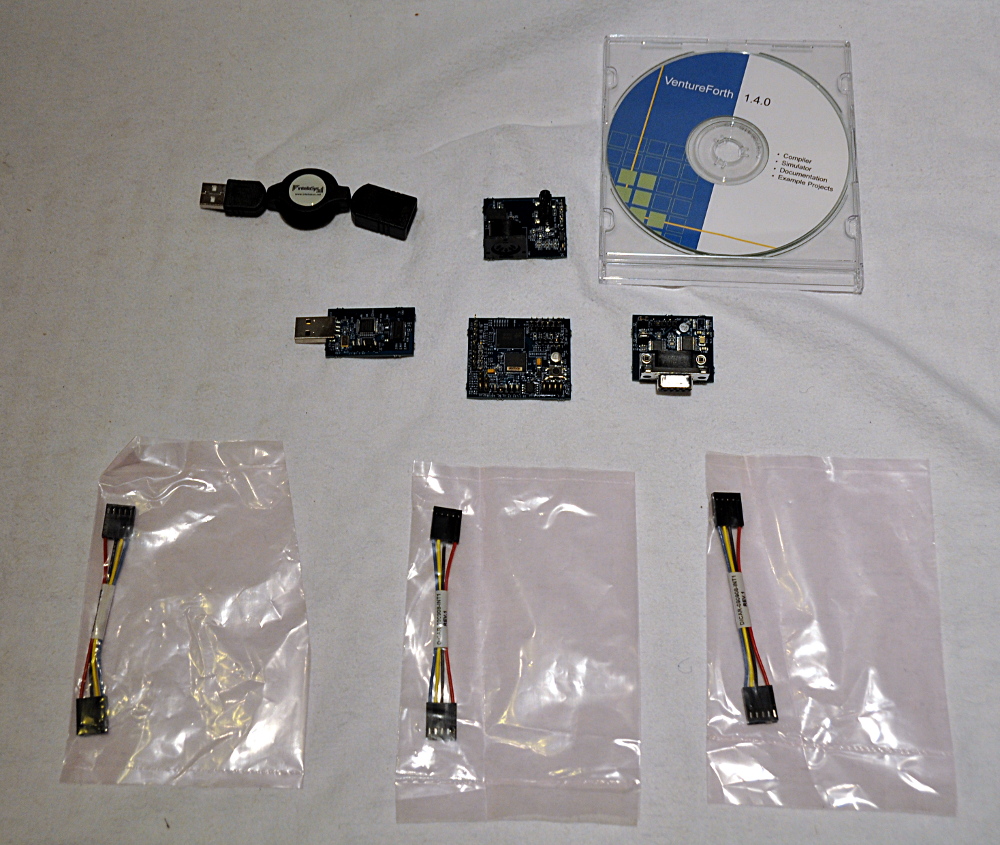 Features
Forty C18 core processors capable of up to 25 billion operations per second

Fully asynchronous for fast processing, low power

External memory interface

SPI, serial, and parallel ports

2 SERDES ~400 Mbit

Three 18-bit A/D converters

Three 9-bit D/A converters

Zero-overhead inter-processor communication and synchronization

C18 Computer
18-bit stack-oriented computer

Runs VentureForth® language as native code

Executes one ALU operation per cycle

Zero-overhead inter-processor communication and synchronization

64 words RAM / 64 words ROM

<9 mW per core at full speed

Automatic sleep mode at <5 µW per core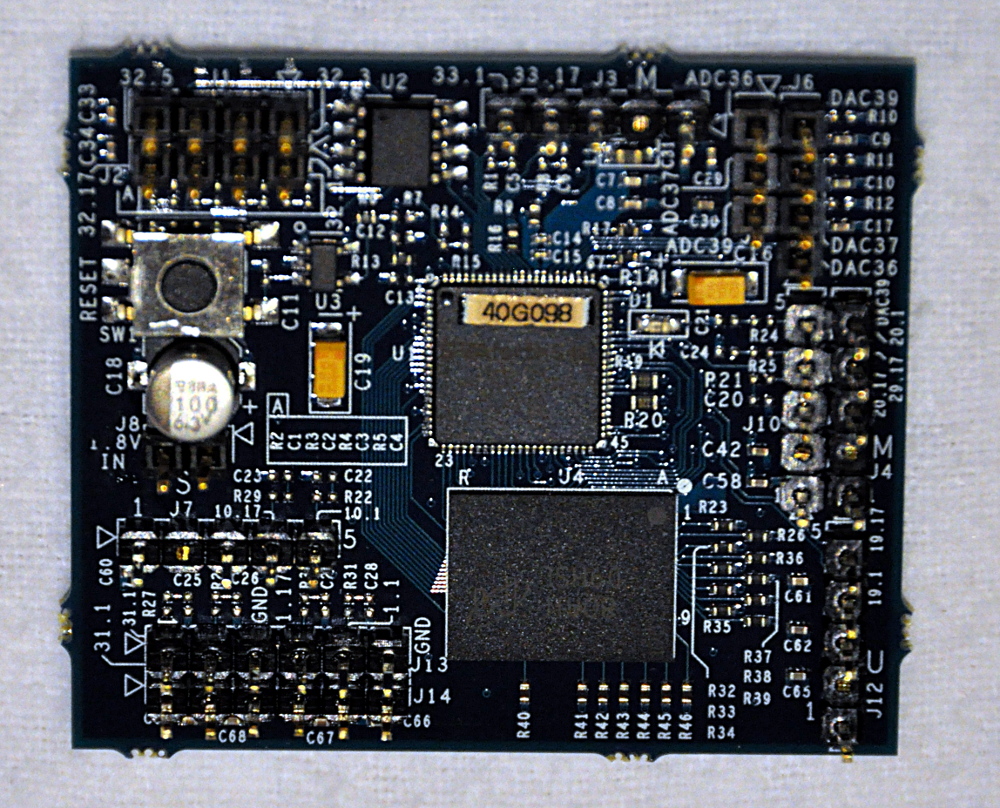 Eval Kit Contents
Das SeaForth Kit wurde von Stephen Pelc zur Verfügung gestellt.
Im Verleih seit: April 2012
Forth-Systeme: VentureForth
Webseite: http://www.intellasys.net/index.php?option=com_content&task=view&id=61&Itemid=74
Ausleihstatus: verfügbar
Dateien:
---
KleinerMuck (MiniMuck)